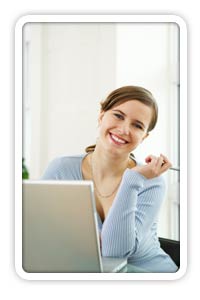 Got a ticket? We'll help you dismiss it with court approved dmv traffic school!
Donít spend your valuable time in an 8-hour, driving courseroom when you can take your state approved dmv traffic school entirely online. With SanDiegoTrafficSchool.com you can get your citation dismissed in record time. Our on line and educational dmv traffic school course is guaranteed to deliver exactly what you need to take care of your traffic safety requirements in a timely, county court approved way.

Driving School Online for the Best Results: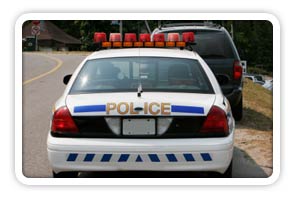 Our dmv traffic school Courses are Self Paced
With our online traffic ticket course, getting your citation dismissed has never been easier. You can take as little or as much time as you need to finish each lesson. Want to take the SanDiegoTrafficSchool.com course all in one day? Not a problem. Are you busy with work, school, or other areas of life? Not an issue - you can take the dmv traffic school course over several days or weeks. It's entirely up to you how long your defensive driving online program will take!

Try It Before You Buy It
We're so confident that we have the best dmv traffic school course available, we'll actually let you try our entire dmv traffic school course, less the final test, for free. How many other cheap driving schools out there let you do that? None, because they know if you saw how bad their course was you'd never pay a dime for it. So treat yourself right and check us out for free. You'll see that our course is the one you can trust to have your ticket dismissed safely, the first time.

Fleet dmv traffic school Services - Customized by SanDiegoTrafficSchool.com
Do you or someone you know manage a fleet of vehicles? We have corporate and small business driving courses designed to keep your employees on the road safely. Studies show that employees participating in defensive driver training end up saving the company significant amounts of money in lost work days and workers compensation. Call us toll-free to learn more about this exciting opportunity.

Court Approved driving courses
When it comes to taking a driving course, you don't want to mess around with a non court approved program. If the course price you are paying is to good to be true, watch out for a company that may be scamming you. With SanDiegoTrafficSchool.com, you are guaranteed that our defensive driving online class is court approved BEFORE you pay us a cent. As you are guided through the registration process you will only be offered driving schools that are court approved for your ticket. Or you can always call us toll free if you're not sure!



Quality Partners You Can Trust
SanDiegoTrafficSchool.com has teamed up with the leader in the defensive driving online business: www.TrafficSchool.com. When you choose San Diego dmv traffic school, you get on line dmv traffic school for cheap along with the TrafficSchool.com guarantee - the best Court approved defensive driving online courses available - now thatís dmv traffic school you can count on!